Contrary to what I may have said about the 2010 Detroit Auto Show being somewhat dismal, that does not mean 2010 will be a sub-par year.
There are still plenty of great cars coming outthis year! For instance, after touring Cobo Hall, there are two particular autos that I am
very
interested in and I am eager to get behind the wheel. As a matter in fact, these may be the two out of four cars I sat in at the show.
Nothing else got my blood pumping.
And after driving just about everything you can imagine, I must admit, it takes a lot to muster up some excitement these days.
2010 Detroit Auto Show Photo Gallery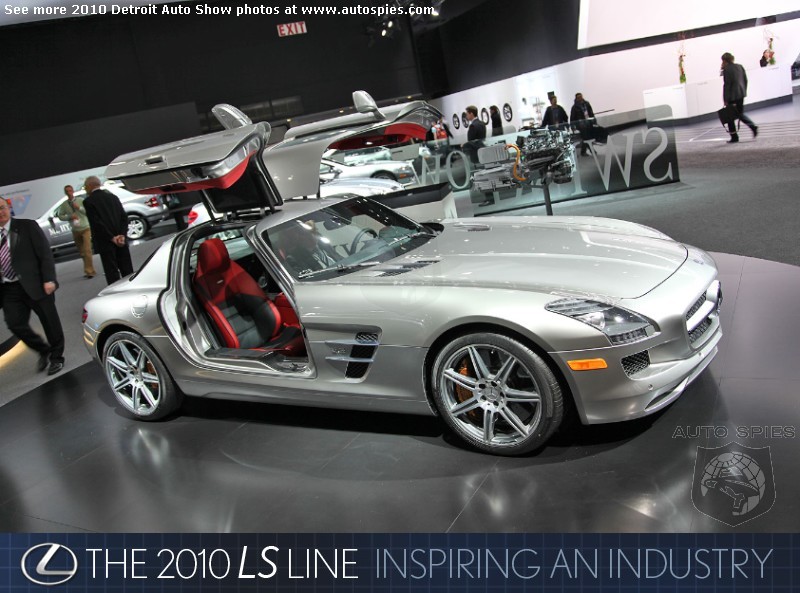 The first vehicle is the 2011 Mercedes-Benz SLS AMG "Gullwing." Yes, I am a sucker for the Gullwing doors. Although I have never attempted, something tells me I could never fit into the classic 1950s Gullwing -- being 6'8 -- so, this is as close as I will ever get.
Additionally, the SLS is the first Benz to be produced at AMG from the ground up; this means it will be jam packed with the most up to date technology and advancements from the AMG division. Featuring a 6.3 liter V8 churning out 563-horsepower and 479 lb-ft of torque it is the most powerful naturally aspirated engine in production. Uh, awesome?! Why wouldn't you want to drive this?
Although getting in it is a bit goofy -- duck under the door, step over the HUGE door sill and twist into the seat -- once you are in, it is like a glove. The seats wrap around you and once you close the door, the essentials are surrounding you like a cockpit should.
And, the best part, I fit!
Moving along...
2010 Detroit Auto Show Photo Gallery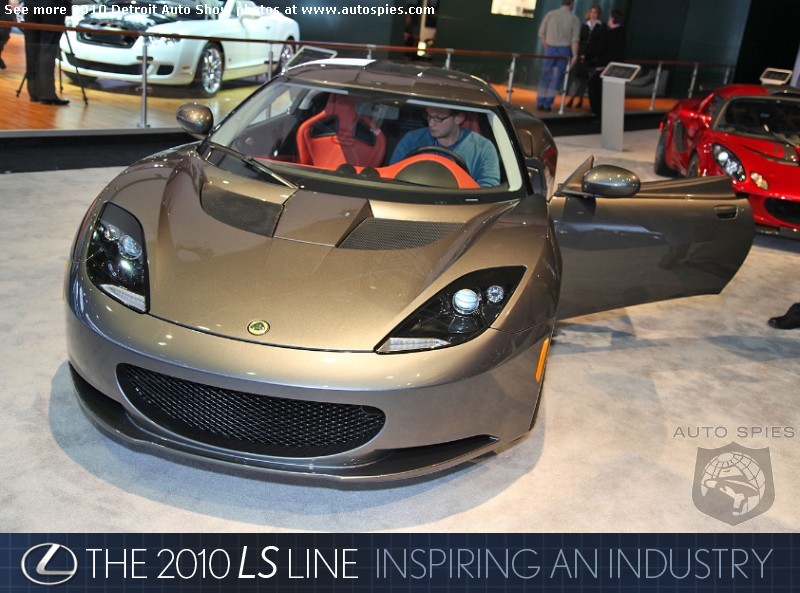 My second pick, without a doubt, has to be the Lotus Evora. By far one of the coolest designs to emerge in 2009, the Evora channels some cues from the Lancia Stratos and has one of the most gorgeous interiors known to man. It's exterior is akin to pornography and the interior is a hip-looking, posh lounge.
Aside from looking damn good, it has a mid-engine layout that will be equipped with a V6 pushing out 276-horsepower and 252 lb-ft of torque. Not to mention it is a Lotus, so that means two things will be prominent. 1) It is lightweight, coming in just under 3,000 pounds. 2) If it is a proper Lotus, it will handle like it is on rails.
After the Elise/Exige made its way stateside and revived the brand, after the cult classic Esprit, this car is theoretically the daily driver with a bit more room and sophistication. But, after getting a look at it in the flesh, it appears to be more of a two plus none.
Regardless, I am optimistic about giving this car a thorough work out.
What are some NEW cars that YOU want to drive in 2010?
Voice your opinion here on AutoSpies...
2010 Detroit Auto Show Photo Gallery